Repair or Replace?
You may have a really old furnace that is still kicking around for some reason. We do offer repairs to all makes and models, but sometimes it is more economical to upgrade to a newer and more efficient system.
How do you know?
A few questions you can ask yourself are:
1. How old is your furnace?
If it is over 15 years old, it may be time to consider a
replacement. Although they can still be repaired, oftentimes parts are expensive and harder to obtain, and it's only a matter of time until the next component fails.
2. Does your furnace vent through a chimney with a metal pipe?
These furnaces often fall below 80% efficiency and are difficult to find affordable replacement parts. Not only are you spending more on energy bills to keep it running, but you may encounter an expensive problem sooner or later which will lead to a replacement. Do some preventative maintenance and consider choosing from our highly reputable high-efficiency furnaces from Daikin or Trane.
3. Does your furnace have a warranty?
If your existing furnace falls under warranty coverage, it may be a good idea to take advantage of that and have the parts
replaced or serviced by the installer. A general rule of thumb is to consider the cost of the repair and multiply it by the age of your furnace. If it is below $5,000, it may be a good choice to replace the broken component and get a few more years out of it. On the other hand, if your calculation results in over $5,000, the best option may be to replace the furnace with a more modern and efficient alternative, which will minimize your expenses for the next 10 years. For example, you need a new gas valve which will cost $800, multiplied by the age of your 7-year-old furnace. You are looking at a $5600 calculation, in this case, it is more cost-efficient to replace your furnace with a newer model.
Call Able Air to discuss your situation, and receive our expert opinion on which option better
suits your budget and lifestyle.
Affordable Pricing
It is our mission to ensure all our consumers get the best value for their money.
Qualified Professionals
Able Air HVAC pros are trained and fully-insured and bonded
24/7 service
HVAC breakdowns can happen at any hour of the day or night. Able Air is on standby to help you no matter when you need us.
We Carry Products By These Top Suppliers...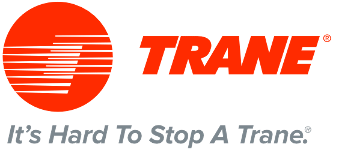 ABLE AIR
HEATING & AIR CONDITIONING
Visit Us
1-871 Victoria Street North,
Kitchener ON.
N2B 3S4
Contact us
519.954.7300
info@ableairkw.com
Open Hours
M-F: 11am - 7pm
Sat: 10am - 7pm
Sun: 10am - 5pm