Trane CleanEffects Air Cleaners
The Trane CleanEffects® Whole Home Air Cleaner uses revolutionary technology to create a cleaner, healthier home environment.
Air Cleaners
Air Cleaners are an amazing way to remove dust and pollutants from your home in a quick and efficient manner. Air cleaners generally require less maintenance than smaller filters. Due to their increased size, media air filters can be changed 3-4 times a year since there is more surface area to collect dust, as opposed to monthly changes with a traditional 1" filter.
You will save money on buying replacement filters and will notice an overall improvement in air quality due to the more efficient filtration. A Trane CleanEffects air filter is able to trap and neutralize 99.98% of airborne particles. It is a whole home filtration system that connects to your existing HVAC equipment, and eliminates the need for single room purifiers, reducing your overall exposure to allergens and harmful dust and viruses.
Ask Able Air about how a Trane Cleaneffects filter will make a great improvement to your home.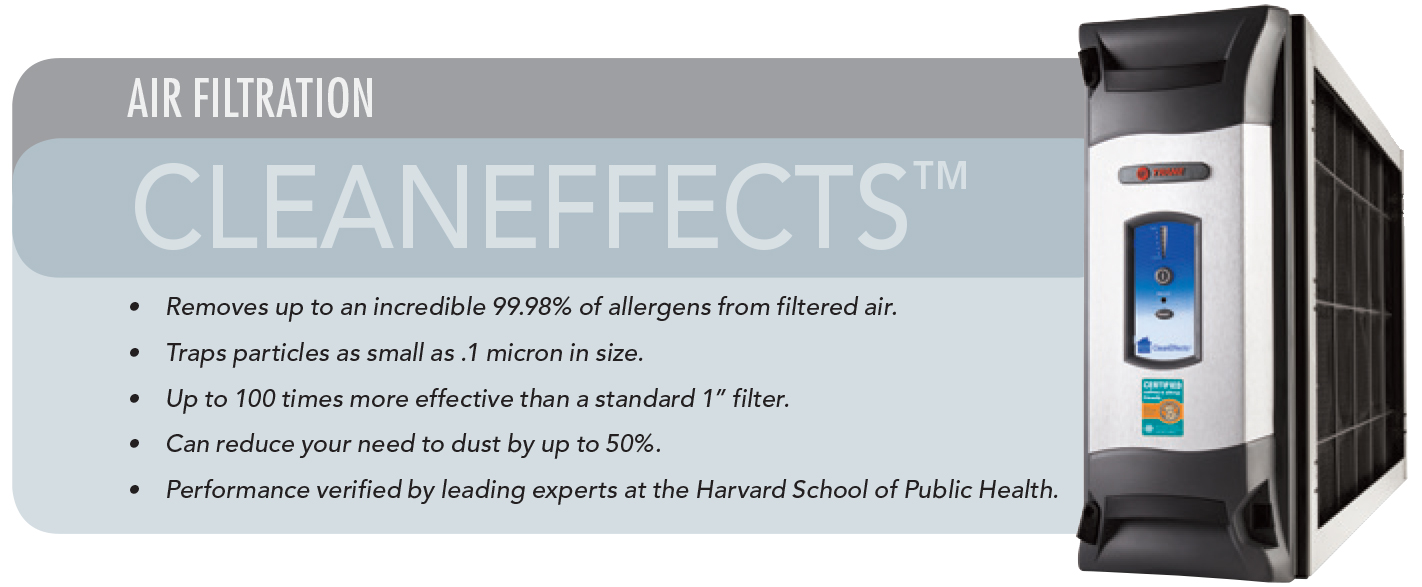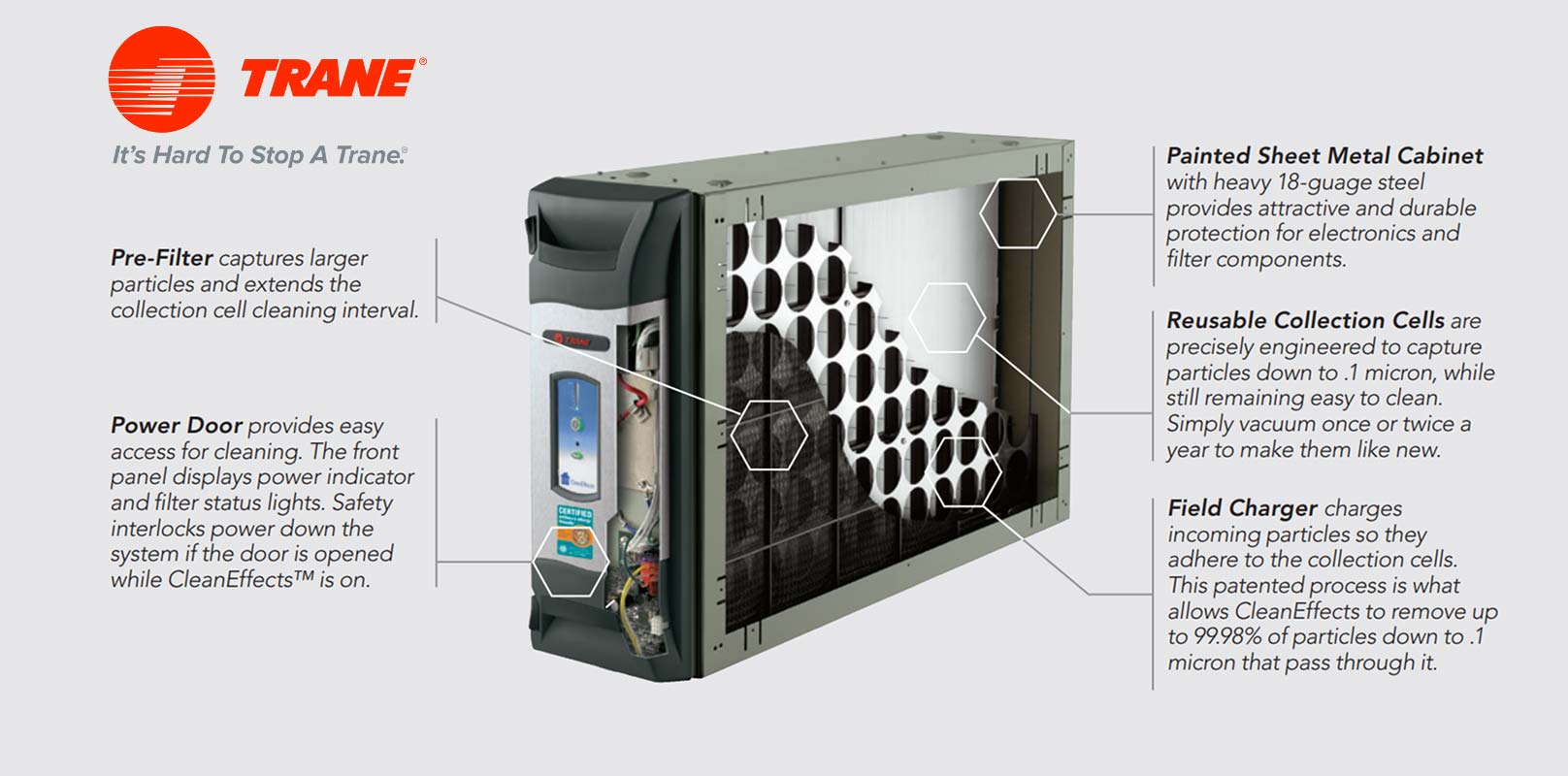 Let's Give You Peace Of Mind
Ensure your family's comfort and protect your investment with Able Air's maintenance and protection plans.
ABLE AIR
HEATING & AIR CONDITIONING
Visit Us
1-871 Victoria Street North,
Kitchener ON.
N2B 3S4
Contact us
519.954.7300
info@ableairkw.com
Open Hours
M-F: 11am - 7pm
Sat: 10am - 7pm
Sun: 10am - 5pm
Contact Our Professional HVAC Team Now!